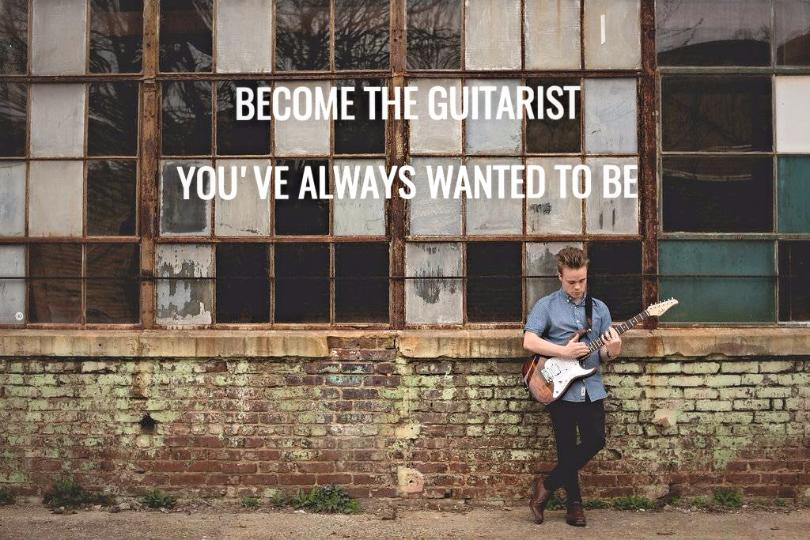 Do you want to finally play the guitar like you have always dreamed ?
Do you want to meet all of your musical goals in the quickest and most efficient way possible?
Do you find practicing to be more frustrating than fun?
Do you ever feel nervous or uncomfortable when someone asks you to play guitar?
Are you currently studying with an ineffective teacher?
Are you stuck at the level you are at and can't break through?
Do you want a free introductory lesson to enhance your skills?
If you said yes to any of the questions above, keep reading. I have the solution for you.
Hi, my name is Dylan Andrews and I am a professional guitar instructor and owner of Lawrenceville Guitar Lessons. I have been teaching and helping people meet and exceed their musical goals for years. I have worked with over a hundred students who have had every problem mentioned above and more. I have successfully helped these students overcome their challenges and I know I can help you to.
Whatever your guitar playing goals are I will help you accomplish them fast!
Most guitar teachers have very slow, outdated and unproductive teaching methods. This causes students to get bored, frustrated or quit. I use teaching methods that allows students at any level to get maximum results in the quickest time possible. These proven methods are all based around what YOU want to learn. At Lawrenceville Guitar Lessons you will overcome your musical challenges fast and love the process. You will receive big results quickly by setting goals, learning effective ways to practice, and constantly staying motivated.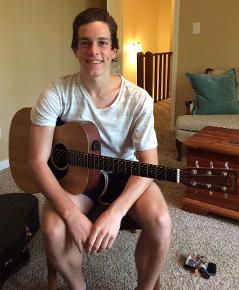 " Dylan has helped me further my understanding of every aspect of learning to play guitar. Dylan teaches in a way that makes learning easy and exciting. He helps me set goals, walks me through each step, and hold me accountable. I highly recommend Dylan as a guitar teacher."
- John Hobbs
Frustrated with teaching yourself?
Have you tried teaching yourself and found that it left you totally lost? Have you spent hours watching online videos or free lesson material with little to no progress? Have you tried learning from outdated guitar teaching books? I was self-taught growing up and came across the same struggles. I tried learning from Youtube, online lessons, and any book I could find. None of these worked for me because I had no guidance. I had no way of knowing what I needed to learn or in what order I needed to learn it. I didn't even really know what my musical goals were! This all changed when I finally found a skilled teacher who knew how to teach. This teacher assessed my musical goals and showed me how to get where I wanted to be, and my progress skyrocketed! I finally was learning quickly and loving the process! How would you feel if you had a guitar teacher who could do this for you? Someone who could teach and coach you to get the best result in the quickest time possible. A teacher who has a step by step plan to turn you into an amazing guitarist. With Lawrenceville Guitar Lessons you will finally break through the barriers that are keeping you from becoming the guitarist you've dreamed to be.
So Why Choose Me?
92% of guitar teachers have no training on how to teach guitar. Even though someone may have a degree and years of experience teaching does not mean they are good at teaching. Teaching guitar is something that needs to be studied and practiced in order to do it efficiently and correctly. Because of this lack of training, guitar teachers use ineffective and outdated teaching methods. This will waste your time and your money! When looking for a guitar teacher your first question should be, "Where did you learn how to teach?"
I have and am being trained by one of the world's top guitar teachers. This is an ongoing course that equips me to teach, train, and mentor my students in the most effective way possible. I strive to make sure that I delivers to most efficient guitar lessons possible.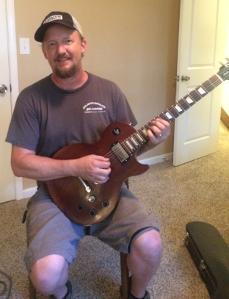 "Dylan Andrews instruction on guitar has been a game changer for me. I am "self-taught", and have been for over 20 years. I always figured at some point I would just have an (Ah-Ha!) moment, and all the guitar mysteries would fall into place. It just doesn't happen that way. While my style was proficient, I wanted to really know why I wasn't progressing in a lead format on guitar. In just my first few months with Dylan, I have seen a vast improvement. I mean, real results! Dylan Andrews has a relaxed, yet forward thinking style of teaching. He has a plan tailored for each student to get them quick results based on their goals. I get to be an active part on where my guitar playing is heading! That is huge. You can study all the "on-line" lessons you want, at some point accountability with a personal instructor is the way to really progress. I would highly recommend Dylan to anyone, at any level, in their quest to further their love for guitar. Stop what you're doing, and learn it the right way. Call Dylan, I wish I did five to ten years ago!"
- Jeff B.
What You Get At Lawrenceville Guitar Lessons:
A proven and effective guitar teacher who can help you make quick progress.
Effective tips on how to practice that not many other guitar players know.
Easy to follow lesson plan based on your goals.
Save time and money by learning the guitar the right way.
Recordings of yourself to track your progress.
Fun lessons that will keep you constantly motivated.
Lesson materials and tricks on how to practice, that you will not find anywhere else.
Have the opportunity to learn and play with other musicians.
The most effective and dynamic guitar lessons around.
All modern styles taught such as rock, blues, pop, jazz, alternative, christian, etc.
A safe, clean and professional learning environment.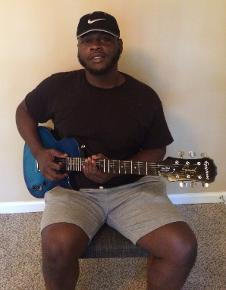 "Before I go into further details on my path to conquering the guitar and becoming a musician, I must say it is genuinely a honor to have come across Dylan Andrews. It is actually by the grace of God that I was able to discover Dylan. I was driving, discussing with my mother how I'd really love to take guitar lessons and kick off my guitar career. I had bought a guitar a few months before hand and realized that it would take at least a decade to learn the guitar on my own. So, as we were talking and driving along I saw a "Guitar Lessons" sign at a stop sign. It was as if the clouds had opened and a golden sun ray was gleaming unto the sign. I knew then my prayers were heard and answered. We circled back around to copy the number printed unto the sign. Soon as I got to where I was going I immediately gave Dylan a call. We talked a bit and conversed about the goals I had in mind and how he can help me achieve them. Dylan offered a free 30 minute trial session to give me an idea of what to expect, which he offers to every student prior agreeing to any terms. Let's just say from that initial moment, I was sold on allowing Dylan to train me. It's been out the roof every since. I've evolved tremendously not only as a guitarist but as a musician. This journey has been one to remember. Dylan is very professional, organized, understanding and very knowledgeable of the guitar as well as music in general. He's like a sansei, man, I'm telling you. I couldn't be anymore grateful, thanks Dylan!"
- Nadarrius E.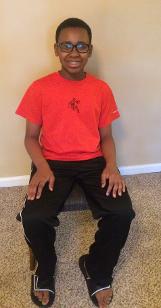 "My son Samuel has been taken guitar lesson with Dylan for three months. Dylan is a great teacher. He is very patient with my son. The best thing is that my son is getting taught how to read music. With in three months Samuel has learned four songs."
- Denise B.
Skill Levels Taught
I teach all levels of guitar players. Anywhere from complete beginners to professional musicians. No matter what level you currently are at, I can get you to the next level. We will lay out your musical goals and develop a step by step plan on how to achieve them.
What should you do now? Take the next step!
P.S. Don't procrastinate and miss out on this opportunity. Click the button above to get a free assessment of your guitar playing and tips on how to move forward!