Are you looking for
guitar lessons for your child?
Do you want your child to learn guitar?
Has your child expressed an interest in music?
Do you want your child to learn a skill that they can have for the rest of their lives?
Do you want your child to build confidence and have fun, while learning how to play guitar?
BENEFITS OF GUITAR LESSONS FOR CHILDREN ARE

endless

Having your child learn the guitar is such a great way to jumpstart their development and put them ahead. There are so many benefits for children who learn the guitar and most of them far exceed the music room. They will not only learn how to play an instrument but will also develop key skills that will help them in many aspects of their life. Let's take a closer look at a few benefits of your child learning how to play the guitar.
INCREASES CONFIDENCE
With the correct guitar teacher, your child will greatly increase their guitar playing by consistently accomplishing goals and overcoming obstacles. They will learn first hand that it doesn't matter how old they are, they can accomplish anything they set their mind to. Once they see how fun learning the guitar is and seeing how hard work pays off they will feel so accomplished and confident in their ability.
IMPROVES COORDINATION
In order to conquer a musical instrument like the guitar, good hand-eye coordination is necessary. As kids start learning guitar and practicing their coordination will increase. They will learn how to put their fingers on the guitar and strum at the same time, which will also increase their multitasking abilities.
Better Performance in School
Studies show that kids who learn a musical instrument improve their grades in school, this especially helps with math. Kids will need to add and subtract to find their way on the guitar and learn songs. It has also been proven to increase SAT scores.
ENHANCES THEIR CREATIVITY
Once your child learns a few of the basics of guitar they will be able to create. Whether they're creating their own songs or melodies they will be able to take what they learn and express themselves through music. Imagine how amazing it would be if your child could write songs about their family and friends.
IMPROVES MEMORy
Kids who learn how to play guitar can often experience improved behavior and memory. When children are learning how to play the left side of their brain becomes engaged. This portion of the brain helps your child to remember things a lot easier than a child who does not play an instrument. This is often a reason why music therapy options are offered to the elderly suffering from Alzheimer's or Dementia as an option for improving memory.
Improves Concentration
Learning the guitar requires a good but of focus and concentrations. Playing the guitar requires you to focus on a lot of things at the same time such as your hands, the music, picking, strumming, etc. The longer you child practices and takes lessons the better their focus will become.
Listed above are just a few of the many benefits your child will receive from guitar lessons. Not only will they get all of these benefits they will also have a skill they can take with them the rest of their life.
HOW to be sure you're getting THE
BEST TEACHER

FOR your CHILD
Trying to find a guitar teacher can be challenging. There are a lot of different choices but how do you know you're choosing the best guitar teacher for your child? The truth is not all guitar teachers are the same. In fact, 92% of guitar teachers have no training on how to teach the guitar. This means that most lessons will not be preplanned, thought out and taught with the best teaching methods. When looking for a guitar teacher you want someone who is proven, trained on how to teach and can help your child reach their full potential.
At Lawrenceville Guitar Lessons you will receive all of this and more. In my kids guitar lesson program, your child will have a step by step plan made specifically for them and learn in a safe and fun environment. Your child will receive a guitar teacher who will understand their needs and guide them every step of the way. Most importantly your child will have a blast!
WHY TAKE LESSONS AT
SUMMIT SCHOOL OF GUITAR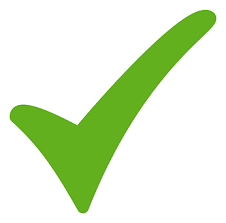 Your child will receive lessons that are designed to teach them fast and most importantly be fun!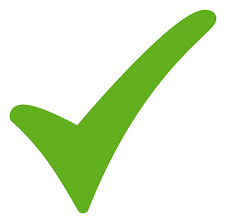 They will be surrounded by positive reinforcement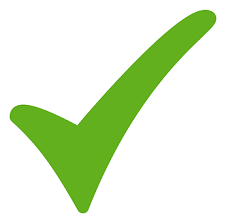 There will be a step by step plan tailored to your child to ensure a constant level of motivation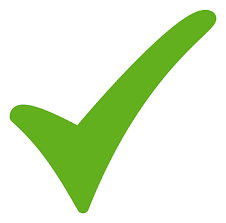 You will receive tips on how to help your child progress at home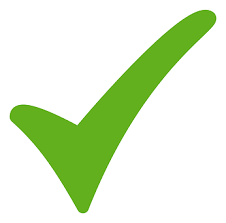 Your child will see first hand how hard work and patience can pay off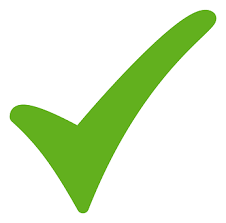 They will meet new friends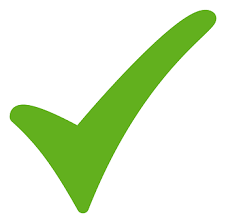 They will develop patience the longer they take lessons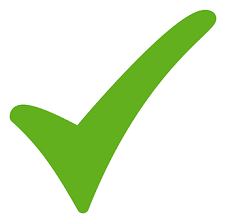 Learn fun games they can play to help them learn how to play the guitar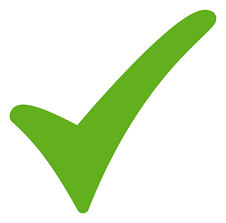 Have a trained teacher who knows how to get results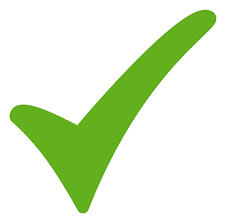 Invest in your child's guitar playing so they will be able to play as an adult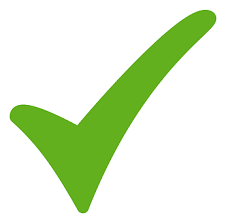 You can take lessons too and can set an example for your child
WHAT TYPE OF GUITAR SHOULD I BUY FOR MY CHILD?
I highly recommend an electric guitar. An electric guitar is much easier to play than acoustic, which will allow your child to learn faster and decrease frustration. Also, you need to make sure the guitar you purchase is the right size for your child. There are half, quarter and full-size guitars.
how will I KNOW IFthe instrument I already own is good enough?
I will be more than happy to inspect your child's instrument and let you know if it's a good starting instrument.
What styles of music do you teach?
I teach Rock, Pop, Jazz, Blues, Acoustic and Fingerpicking.
What ages do you teach?
I teach any age from 5 onwards.
How do I know this will be a good fit for my child?
I am so confident I can help your child learn how to play the guitar that I offer a free introductory lesson. This will allow you guys to see first hand how the lessons work and how much fun your child will have learning the guitar. Click the blue button below to schedule your free introductory lesson right now!
WHAT MY STUDENTS

have to SAY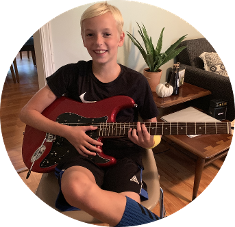 "We have been impressed with Dylan Andrews from day one! He's very professional and highly organized. He genuinely cares about his students and goes above and beyond to make his lessons fun and interactive. His passion for music infects his students and we couldn't be more pleased with a teacher and mentor for our son!"
- Ashley
"My daughter has been training with Andrew Dylan and I'm so excited and impressed with her progress. Dylan is an excellent teacher and is extremely patient with his students. My daughter looks forward to attending class each week and it's a joy bringing her. I look forward to her continued progress. This is definitely a school I would recommend!"
- Lacole J.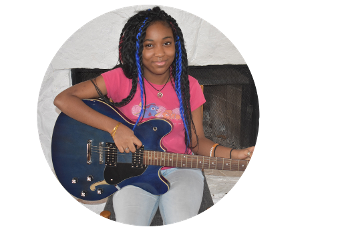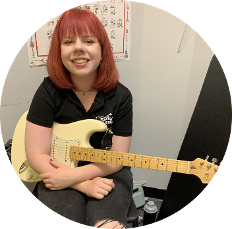 "Dylan is an extremely encouraging, friendly, and knowledgeable teacher! He's made learning difficult concepts like theory and songwriting much easier to understand. I really enjoy and look forward to my lesson every week!"
- Pie
"What can I say other than Mr. Dylan is an awesome guitar instructor!! He was blessed with a gift to teach...especially younger students. My son was almost 6 years old when he began taking lessons, and as any parent knows, the attention span of most 5 year olds isn't that long. Mr. Dylan began incorporating "game" time to break up the different segments of the lesson. This was a brilliant move on many levels because it kept the instruction time in manageable chunks, and it incentivized my son to pay attention so he could get extra attempts at basketball. It's been an amazing journey thus far watching my almost 6 years old learn to play "Happy Birthday" and "Mary Had a Little Lamb", to now only 10 months later, playing "Let Her Go" by Passenger utilizing some semi-advanced techniques. If your child has an interest in guitar, either electric or acoustic, do your child a favor and allow Mr. Dylan to lead them down this exciting path. I promise you will be amazed by where the journey takes you!"
- Chauncey W.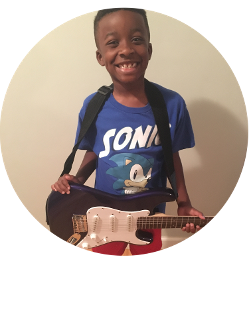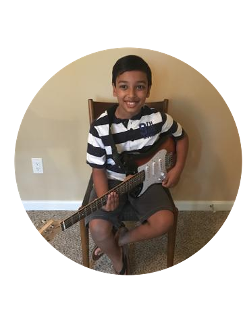 "I have been taking guitar lessons from Dylan and I love it! He has taught me a lot about music, chords, and how to play some really awesome songs. I enjoy learning from him because he makes it fun. He is very understanding, patient, and supportive of his students. He works with me at my own pace and is always very encouraging. He makes learning fun."
- Rishan
"My son took lessons from Dylan and learned a tremendous lot! His lessons are challenging but fun! Very highly recommended."
-Miguel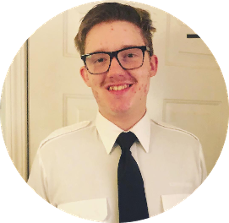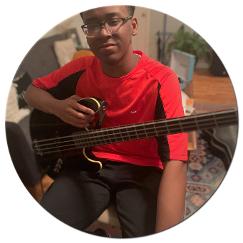 "My son Samuel has been taken guitar lessons with Dylan and loves it! Dylan is a great teacher and is very patient with my son. The best thing is that my son is getting taught how to read music. Within the first three months, Samuel had already learned multiple songs."
- Denise B.

"We are very happy with Summit School of Guitar. Dylan offers happy & nurturing place for kids to learn. He is very friendly and motivating, he can relate to kids, and they love him. ADHD is not a problem."
- Katerina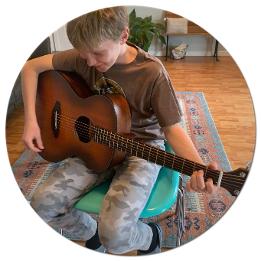 P.S Don't miss out on this opportunity to give you child guitar lessons they will love!